Get Fast Concrete Service Today!
Call Now:
0483 907 977
#1 Concreters Adelaide
The Best Concreters of Adelaide AUS Area.
Delivering the best results for you!
How to Get a Free Quote:
Step 1: Fill in Form or Call 0483 907 977
Step 2: Submit Form
Step 3: Receive Free Quote Fast!
Only Takes 20 Seconds!
You Have Nothing to Lose By Filling the Form!
Free Instant Quote!
Limited Time Discount!
Concreters Adelaide #1 BEST
Concreters Adelaide – Our Years of Experience and Customer Satisfaction Makes us the Best in the Adelaide Area!
Are you wondering about your next project or outdoor space renovation? Or how you can use concrete to rejuvenate a space or surface? Concrete is a way to add value and practicality to any space.
We are a proud family-owned South Australian company that provides concreting services in Adelaide! Whether you need concrete for your residential or business needs, we offer a range of services and do everything with a high standard. We also have years of industry experience.
We invite you to learn about the numerous ways we can help you and how concrete can be used to enhance your business space, home, or backyard.
Call Now:
0483 907 977
Amazing Adelaide Concreters Services
Call Now:
0483 907 977
Concreters Adelaide – What is concrete?
Concrete is a reliable and sought-after choice for surfaces because of its durable nature. Concrete is used as material for floors or surfaces in commercial settings such as restaurants, schools, hospitals, and warehouses. It is also used in homes for interior floors, outdoor pathways, pool surrounds, driveways, car parks, sheds, and patios.
In its most basic form, concrete is a combination of water and cement that when mixed creates a hard and coarse building material. Cement is usually made from limestone or clay. Aside from the water and cement, aggregates are added to this mixture to help the texture of the mixture. Aggregates are normally materials like sand and gravel.
Aggregates are added because water and cement alone can be hard to work with. Concrete needs to be hard as a building material. However, when concrete is made or moulded, it needs to be fluid and workable. Aggregates are added to allow for the perfect balance between workable concrete for moulding and a hard finish.
Call Now:
0483 907 977
Free Instant Quote!
Limited Time Discount!
Concreters Adelaide – Different types of concrete
There are different types of concrete to use depending on the surface you are trying to achieve. Concrete is incredibly versatile and can be used in many ways. Each different concrete has its own appeal.
The different types of concrete include:
· Polished Concrete
· Exposed Aggregate
· Decorative Concrete
· Coloured Concrete
It is best to know about the different types of concrete available because it will help you choose the best solution for what you are trying to achieve.
Call Now:
0483 907 977
What is epoxy flooring?
Our Toledo Arborist work can involve working with many large and complex trees to ensure they are safe and also safe to the surrounding community and property owners. We offer both residential and commercial tree service and offer lawn care that involves any trees and shrubs.
Sometimes concrete flooring and epoxy flooring can be mistaken as the same thing. This commonly occurs because the terms are used interchangeably. However, it is worth noting the different characteristics of both types of flooring so that you can identify which is best for your needs.
Epoxy flooring is different to concrete as the texture is a stiff plastic as opposed to a smooth, coarse, or matte finish. This is because of the Epoxy coating used. Epoxy is made from epoxy resin and hardener. The finished epoxy coating has a different texture from concrete floors and looks different.
Call Now:
0483 907 977
Free Instant Quote!
Plus Ask About Our Special Limited Time Deal!
Polished Concrete
Polished Concrete is concrete that has been mechanically grounded and polished. Polished Concrete can be laid on an older surface by grounding it first or it can be poured afresh.
Polished Concrete is especially popular in commercial settings such as warehouses, hospitals, and restaurant kitchens due to its durable nature and the low maintenance required. Polished Concrete has many advantages such as its relatively low cost, being dust proof, and being highly resistant to water damage.
Honed Concrete
Honed Concrete is a term that is commonly used and often mistaken as the same as Polished Concrete. Polished Concrete can be honed. However, they are not the same.
Honed Concrete refers to concrete that has undergone grinding with diamond grit. "Honed" is the term referring to that grinding. Honed Concrete produces a matte finish and is popular for pool surrounds because it is slip resistant. An anti-slip additive can be used to produce a safer surface for wet surfaces like pool surroundings and verandas.
Exposed Aggregate Concrete
An aggregate is an element that is added to concrete to increase the volume and allow the concrete to be workable to mould into its desired form. 60-80% of concrete is aggregate concrete.
Exposed Aggregate Concrete is achieved when a surface is stripped away of its outer skin to reveal its underlying and coarse texture. The exposed outer layer creates an unprocessed feel and a natural look that Polished Concrete or a plain slab of concrete may not have.
Exposed Aggregate Concrete is appealing because of the unlimited colour and texture combinations that can be achieved. The exposed outer layer creates an unprocessed feel and a natural look that Polished Concrete or a plain slab of concrete may not have.
Exposed Aggregate Concrete can be used for sidewalks, driveways, patios, and pool decks and is normally utilised for outdoor spaces.
Decorative Concrete
Decorative Concrete refers to concrete that is used in a creative or colourful way so that it is more than just a "plain slab of concrete". Many people are unaware of the multiple ways concrete can be decorated. Sometimes you can even manipulate Decorative Concrete to simulate different looks and textures like brick surfaces.
Decorative Concrete can be used for creating beautiful styles and textures that other surfaces may not be able to achieve. When properly looked after and maintained, Decorative Concrete can keep its looks for years.
Coloured Concrete
You can use colour for decorative effects or for a desired aesthetic. Coloured Concrete is popular with homeowners who want to match their floors or surfaces to the aesthetic of the rest of their homes. Having the option of selecting colours means that concrete doesn't have to be the stereotypical grey slab of concrete that most people envision concrete to be.
Coloured Concrete is usually achieved by dyes, stains, paint, or tinted sealers. The appeal of Coloured Concrete is that you can choose the colours to suit your taste and the decorative techniques you want for creating a beautiful look and feel.
This can be done by consulting a trusted concrete colouring specialist like us! Asking a concrete specialist for help will allow you to also identify the best maintenance plan for the decorative concrete you want.
Call Now:
0483 907 977
Free Instant Quote!
Plus Ask About Our Special Limited Time Deal!
How to use concrete
Besides the types of concrete, it is worth noting what concrete can be used for as it can be used for a lot of things! Concrete is used in residential and commercial circumstances. For everyday users, concrete is an option for the interior of their homes and their outdoor areas.
Call Now:
0483 907 977
Outdoor purposes for concrete
Concrete is popular with homeowners who want to reinvigorate their backyard or outdoor space. The outdoor space or backyard is the focal point of any home and concrete can greatly enhance the space.
It is worth noting that concrete can also be used inside a home for floors and surfaces such as kitchen floors or walls. The outside uses for concrete are worth exploring because of the wide range of ways concrete can be used for the outdoors of a home.
Concrete can be used for a range of outdoor surfaces such as:
Patios
Sheds
Driveways
Pool surrounds
New footpath
Garage floor
Outdoor pizza ovens
Carports
Car Park
Kerbing
Fixtures
Art Installations
Decorative Features
The decorative element of concrete will allow you to create an outdoor space that is not only functional but also visually appealing.
Whether it is creating a new footpath, installing a garage floor or a new driveway, we know how to help your concreting needs!
There is so much that can be done outdoors with concrete.
Call Now:
0483 907 977
Concrete Patios
Concrete Patios are popular because of the durable nature of concrete and easy installation. A Concrete Patio is a great alternative to slabs of paving bricks because the concrete reduces the gaps and cracks in the surface.
Installing a Concrete Patio is relatively easy. You first need to remove the sod or topsoil of an area before you proceed to pour the concrete. The sod and soil need to be dug at least 6-8 inches low before pouring concrete. This is where it is best to do the work with a concrete specialist.
Concrete is then mixed, poured and cured over a couple of days. It does not take long to install a Concrete Patio. The benefits of a Concrete Patio include durability, easy maintenance, its long-lasting nature, low cost, and even safety.
There are many advantages of getting tree service in the winter
Shed Floors
Concrete is also a popular choice for shed floors.
This is because the hard texture of the concrete provides a firm foundation for the structural stability of a shed frame. A concrete shed floor is also long-lasting and water-resistant. Concrete shed floors are reliable because they are also low maintenance, easy to clean and can withstand damage.
A concrete shed floor is achieved by first identifying a site for the shed and levelling and clearing that area.
Then a slab of concrete is laid. The concrete should then be left to cure for a couple of days. After the concrete is laid, the structure of the shed can be assembled around the concrete foundations.
Concrete Driveway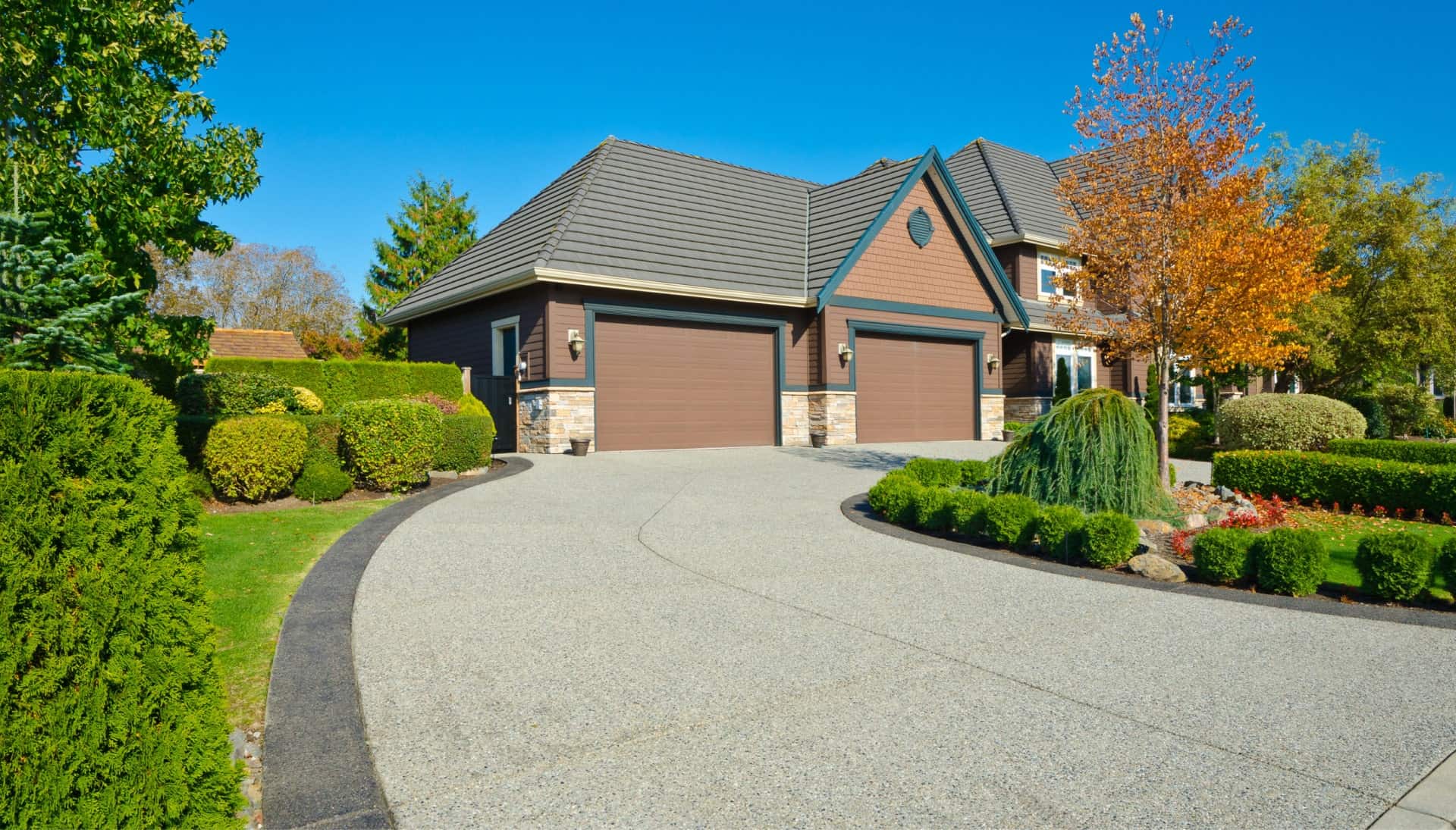 Concrete is one of the most popular surfaces for home driveways. This is because of the rough and durable nature of concrete and its coarse texture. A new concrete driveway in Adelaide is a common renovation project for homeowners and is best achieved with professional help.
You can either build a new driveway or may need to resurface and renovate an old driveway. Concrete is one of the best options for a driveway surface because it is low maintenance and it requires minimal cleaning. There is also little need for repairs if it is installed correctly and properly looked after.
Pool surrounds
If you are looking for a modern feel, concrete is a good option for pool surrounds. Pool surrounds need two things. They need to look good but also be safe and functional.
Both decorative concrete and exposed aggregate concrete can be used for pool surrounds. Decorative Concrete is versatile and can be shaped for the needed grooves and ridges around a pool. Exposed Aggregate Concrete can remove the outer cover of a surface to produce a natural look and effect but also a surface that prevents skidding.
It is worth noting that, although concrete can be used and some forms are slip-resistant, concrete should never be polished as the polished concrete is incredibly slippery when wet.
Concrete removal
We also have services with concrete removal and earthmoving. Earthmoving is removing big quantities of earth in order to dig out new foundations.
Concrete removal in Adelaide is removing already existing or old concrete. You may need concrete removal if already existing concrete is worn and uneven, or if there are deep cracks starting to show. You may also just need to get rid of concrete or a slab to make new space. Whatever the need, we highly recommend doing the removal process with a specialist and we can help you!
Removing concrete, especially with larger slabs can be difficult. You may also need to hire expensive and hard-to-use equipment such as an angle grinder, bobcat, and jackhammer. You may also need a skip, tipper hire and trowel.
There is a lot of labour and technicality required with concrete removal. This is a concreting job best left to an experienced team.
Hiring a local concreter for your concrete removal is also affordable as the average price in Australia ranges from $35-$50AUD per square meter.
Best concreters in Adelaide
If you are looking for ways to use concrete in your home or backyard, get in touch with us! We have extensive experience with the various concrete needs of homeowners. There are so many possibilities with concrete and working with an experienced concreter in Adelaide will make the journey easier and save you any unnecessary complications.
Contact us today
We are one of Adelaide's best concreters. We are proudly South Australian and a family-owned company.
We specialise in concrete needs for the home and outdoor space and offer a comprehensive range of services and deliver exceptional results!
Whatever your concrete needs, we can be trusted to add beauty and functionality to your home or business!
Get in touch with us for a free quote.
Call Now:
0483 907 977